October in Japan
October in Japan

We call October by it's traditional name '神無月 Kannazuki'. It can be literally translated as "the month when there are no gods". The gods of Japan left their shrines and visit annually at Izumo Taisha(One of the famous shrines in Totsutori Pref. located in the southern part of Japan. There the month was known as '神在月 Kamiarizuki,'the month when the gods are present.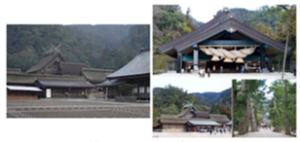 Izumo Taisha/Main Shrine
Japanese food in October is very delicious. These food especially vegetables, fruits and fish are very tasty and nutritious.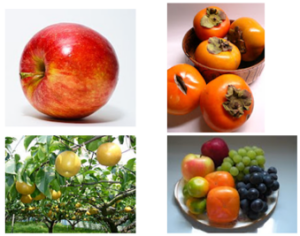 Apple・Persimmon・Pear・Autumu Fruit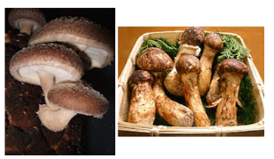 Shitake/Matsutake Mushroom
Sanma(Saury) is great. We cook it traditionally on the barbecue grill out side of our houses. We make wind with fins would the smoke of the Sanma would fill up the town and its smell make us hungry. That's the typical view in October in Japan. Today in Japan, we use modern way to cook inside of our houses and can not smell the Sanma cooking.

Saury set menu/Saury to roast with hithirin
We eat fresh fish with 'Wasabi' Japanese horseradish and 'Soy sauce'. Today even China and other Asian countries like to have fish this way. That is why the Tuna fish has become rare though international limitation. However, Japanese has successfully created Tuna fish farms. It takes five to six years after hatching to become a 200 kg great Tuna fish.

Sashimi(home usu)/Sashimi(For Party)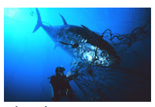 Culture of tunas
We have only one national holiday in October. That is Sport Day on 10th of October. The Olympics were held in Tokyo on the 10th of October in 1964.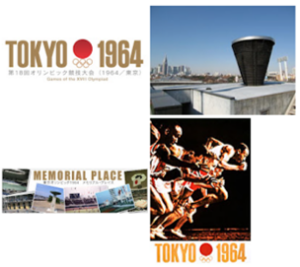 Tokyo Olympics in 1964
Since this event, the 10th of October has been celebrated by Japanese people as a holiday for the practice of sport. Therefore, around the 10th of October on a Sunday, elementary schools across Japan hold sports days.

Sport Days Festybal
The whole family and the neighbors will come to the school from the early morning to cheer on and support the children. Mothers bring packed lunches and rice balls that they have made the night before, with treats such as Japanese oranges, persimmon fruit, chestnuts, pears and grapes that are specialties of autumn.

This is Japanese October


Kazumasa Mizue
President
Auto Galaxy Co., Ltd.