"Minazuki"
Another name for June is 'Minazuki' means the month of water.

In June in Japan, Japanese farmers put water in their rice fields which is why we call the month of June 'Minazuki' During this time of year, we have the rain almost everyday till middle of July.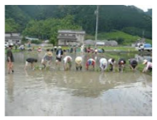 Taue
Most people can not play any sports or go for picnic outside. However, some people do go out with their umbrella to view the flowers such as hydrangeas, iris, lily which represent the rainy season.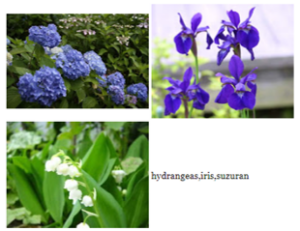 hydrangeas,iris,suzuran
Hakone Gora and Satte, Saitama Prefecture is famous for hydrangeas. You can view these flowers from the train or at the flower festival respectively.

Hakone Gora/Satte in Saitama Prefecture
The Kitayama Park in Higashimurayama city where our company Auto Galaxy's main office is, is iris garden is famous for its iris garden.

Kitayama Park
At this time of year in June, the grocery store are filled with a variety of seasonal vegetables, fruits, bamboo shoots, soybeans, biwa, peaches, plume, melons, etc.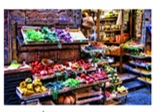 grocery store
For beer lovers, boiled soy beans, bamboo shoots and bacon asparagus are the most popular foods and they sometimes drink too much.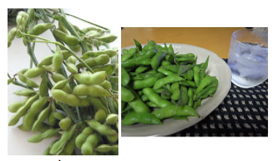 soy beans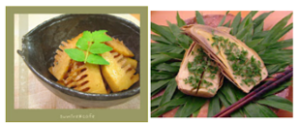 cooking of bamboo
Soy beans has many mineral within such as vitamins A, B1, B2, caladium and protein.
They are good for cholesterol, cancer prevention and. improving cardiac function,
Japanese farmers are trying to produce many kinds of seasonal vegetables and fruits for breeding better nutritious foods every day.
Those who love to cook also trying to improve and make their food more delicious and nutritious. They publish their cook books and become best sellers in Japan.

cook book/cooking school
However, now in Japan, many parents at work can not cook at home. Fast food and instant food are very popular. Gyudon (beef bowl) is popular Japanese fast food and its chain stores sell it at 250 Japanese yen and annually turnover is more than 700 million yen.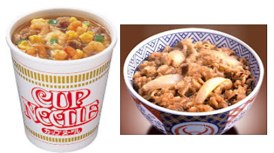 Cupnoodle/beef bowl
Kazumasa Mizue
President
Auto Galaxy Co., Ltd.