Setsubun
Setsubun is a special name for the 3rd of February. It dates from the Heian Period as a practice to drive away demons and evil spirits.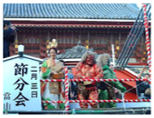 Setsubun Festival
This practice was adopted by ordinary people later in the Muromachi Period.
On the evening of February the 3rd, which is the coldest day of the year, people skewer the heads of barbecued sardines on a tree branch and place them over the windows and entrances of their houses.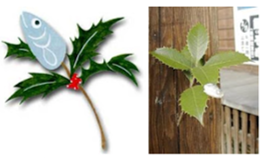 sardines and Hiiragi
The bad smell is intended to drive evil spirits always. One of the men of the family will wear a demon's mask and the whole family will throw roasted soy beans at him shouting 'Demons out, happiness come in'. The soy beans that have been thrown are them eaten with everyone eating their age plus one.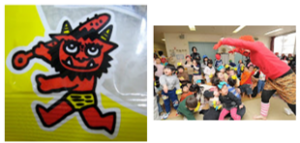 Demons out,happiness come in!!
Soy beans destroy evil magic and throwing them as a family is a prayer for a year without sickness for the family members. After this, the family will all eat a special kind of rolled sushi in silence while making their own wishes. They eat facing south south east or to the right (the direction changes every year.)

rolled sushi,south south east(this year)
Setsubun is not just for the family, it is also held in schools and nursery schools. This becomes a fond memory for all the children.
In recent years, celibates and sports players have appeared at shrines and temples to join in the beast throwing.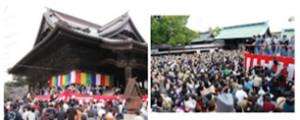 famous people beast throwing
In Japan, we have four seasons. Setsubun has a meaning of marking the change in seasons and the word is also used to refer to the period before the season's change.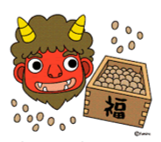 Red Demons'mask
Kazumasa Mizue
President
Auto Galaxy Co., Ltd.